Skip to end of metadata
Go to start of metadata
Time and Location:
---
October 28, 2020 7:00PM at Virtual COVID-19 Meeting
Attendees:
Brad Hess
Michael James
Christa
John Dubelko
James Waldron
Dave Painter
Brandon Bullis
Consent Agenda
---
There were no consent agenda items for review.
Officer Reports:
---
Chairman 
Dave working with Tom Hill to finalize lease extension at Purcellville
Would like to revitalize committees since some are inactive due to COVID.
Requested feedback on calendar for tours - MJ set one up but no one has tested yet. Needs people to test, pick a time and verify it works correctly. Michael will re-ask via Slack.
Need to get marketing committee working again.  Like to see video committee working again.
Movement on newsletter - October newsletter went out.  If you feel you have anything newsletter worthy, please let Diane Painter know so it can be included.
Need to revisit strategic planning committee.  Submission of thoughts on 1,3 and 5 year plan.  Including wishlist of tools that would be good for the organization to have in the spaces. 
Need to revisit discussion of laser.  Lease is up in December and what we want to do at the end of the lease.
Covid impacts - this has been added.
Secretary 
New to role.
Working on locking down Wiki and adding tool instructions.
Treasurer
Bank balance was ~$64,738.  This is an increase of $10,00 from end of August to end of September.
Corporate membership coming in was the bulk.  Donations helped increase bank balance as well as Viking Pizza Axe class income.
Total income for the month was $14,300, 130% over budget for the month.  Total expenses were running 85% of budget, impacted by lower electricity and shop supplies.  
No bills receive from picture framing shop - air conditioner unit is big item.  Michael spoke to Anthony to make sure that we provide donation receipts so that we can track how much it cost and demonstrate to the town of Purcellville how we are spending to improve the space.
To date, donations are over budget as is laser income fee.  Class income running 76% of budget.  YTD positive $9,658.88.
Financial Statement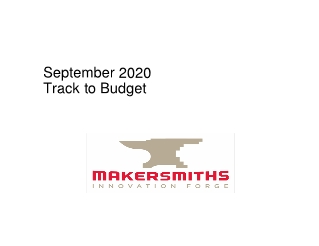 Member Reports:
---
No member reports presented.  
Committee Reports:
---
New Member Orientation Committee (Chairperson Jessica Maloney)
Membership Committee (ChairpersonMark R Millsap)
Social Outreach Committee:  (Chairperson Jessica Maloney)
Leesburg Facility Committee (Chairperson Brad Hess)
Purcellville Facility Committee (Chairperson Tom Hill)
Scheduling Committee (Chairperson Diane DeMott Painter)
Special Projects Committee (Chairperson Mike Werling)
Newsletter Committee (Chairperson Erin Werling)
IT Committee (Chairperson Michael James)
No new events.  Second auction upcoming.
No more problems with Leesburg Wi-Fi.  
Jonathan White put up sign with SSID and login. 
John hard wired the connection to the laser computer.  
There are two new wires in the turning shop.  If anyone else needs wires run, there is wire in the space.
Additional connection would useful to Big Red computer.
Would be useful to move the Arlo base station closer to the center of the Leesburg space so that all cameras get better signals.
Brad and Jonathan will work together to update Wiki editing permissions.
Video Committee (Chairperson Adam "Squirrl" McClintock)
Environmental and Safety Committee (Chairperson David Lang)
Custom Frame Shop Committee (Chairperson Anthony Lesink)
Radio Club Committee (Chairperson Allon Stern )
Old Business:
---
OB1 Description (Submitter's @name)
Problem:
Solution:
Relevance to our tax exempt status:
Proposed Motion:
OB2  Description (Submitter's @name)
Problem:
Solution:
Relevance to our tax exempt status:
Proposed Motion:
OB3 Description (Submitter's @name)
Problem:
Solution:
Relevance to our tax exempt status:
Proposed Motion:
New Business:
---
NB1 Description (Submitter's @name) James Waldron

Problem: (Sigh)  Coronavirus numbers are peaking again.  We are currently surpassing previous lockdown numbers.  Do we want to consider curtailing classes/workshops?  Yeah, I know we don't want to, but should we?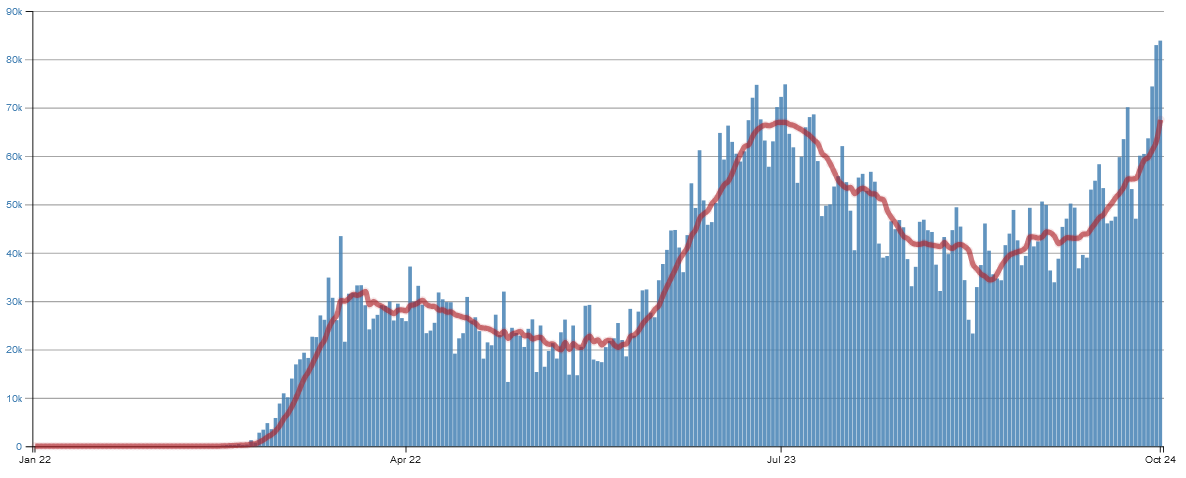 Solution: Board held discussion.  Makersmiths more restricted in terms of size of groups than legally required.  We have the policies in place, if members are seen breaking the rules in place then they need to be reminded.  Continue to watch Loudoun specific numbers and address policy again if necessary.  Suggestion to repost rules to Slack and send out member mailer.  Topic was addressed in the last newsletter.
Relevance to our tax exempt status: None
Proposed Motion: No Motion Required.
NB2 Plan for Membership Changes (John Dubelko )
Problem: The board of directors is looking at a better membership structure for the organization. One of the first steps should be a plan of action should changes be made to that structure. 
Solution:  Work on plan for carrying out any changes to the membership structure.
Discussion: John spoke about the need to plan for changes that may be made to the membership structure so that it is executed properly.  John stepped the board through the plans. Michael suggested putting a summary of changes made at the top of the bylaws and that would be the same content that would go into e-mails.  Discussion about asking current members for their input either before or after set of plans are drafted.  
Relevance to our tax exempt status: None
Proposed Motion: Accept this first draft plan of actions for membership structure changes and continue to refine the plan.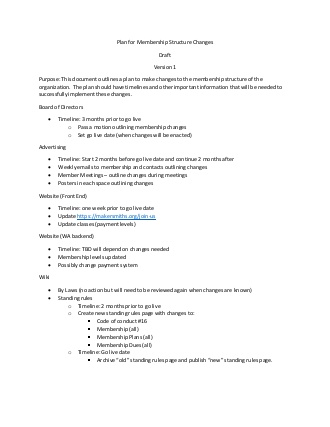 Other Discussion
What will the big items be that we will need to spend money on next year?

The roof on the lower building at Pville.
Heating for the lower building at Pville.
Need to think about how we condition the space in Pville outside of the woodshop and green room.  Painting, welding and metalworking areas don't have heat.

Need to do a reverse blow out on the dust collector system in Pville.

Requires running another three phase circuit outside the building

Discussion about November and December Board and Member Meetings

Monday November 30 for next Board Meeting
Wednesday December 16th for December Board Meeting
Adjournment
Dave moved to adjourn the meeting
Brad seconded.
Meeting adjourned at 8:05pm.
Minutes: 
---
==Minutes=
TTTT Call to Order
Attendance:

====
***CONSENT AGENDA - ***
Passed by consensus


**OLD BUSINESS**

OB1 Topic
- AS WRITTEN: 
- DISCUSSION:
  - Speaker1:
  - Speaker2:
- Motion:
   - Proposed by 
   - Seconded by
-Call for vote
   -  In favor
   -  Opposed
   -  Abstain
   -  Motion Pass/Fail
**NEW BUSINESS**

NB1 Topic
- AS WRITTEN: 
- DISCUSSION:
  - Speaker1:
  - Speaker2:
- Motion:
   - Proposed by 
   - Seconded by
-Call for vote
   -  In favor
   -  Opposed
   -  Abstain
   -  Motion Pass/Fail
====

Next meeting set for November 25, 2020 7:00PM at Virtual COVID-19 Meeting

TTTT Meeting called to close
Action Items:
---
| Status | Item Description | Responsible Party |
| --- | --- | --- |
| | | |
| | | |
| | | |
| | | |
| | | |
Approved Spending Tracking: 
---